News Releases
Newsletter archive
"Future Air Force Conference 2023 – Pilot Training" Kicks Off
13-09-2023
The first day of the Future Air Force 2023 – Pilot Training conference got off to a busy start today in Prague, Czech Republic. The conference, which is being held as part of the FUTURE FORCES FORUM international events, is bringing together experts from the air forces of 24 countries from 4 continents, 5 of them represented by the Air Force Commander to discuss the challenges and system solutions of pilot training in the 21st century. Many national delegations are headed by the flight training commanders. International organizations are present by representatives of the NATO HQ AIRCOM and European Defence Agency.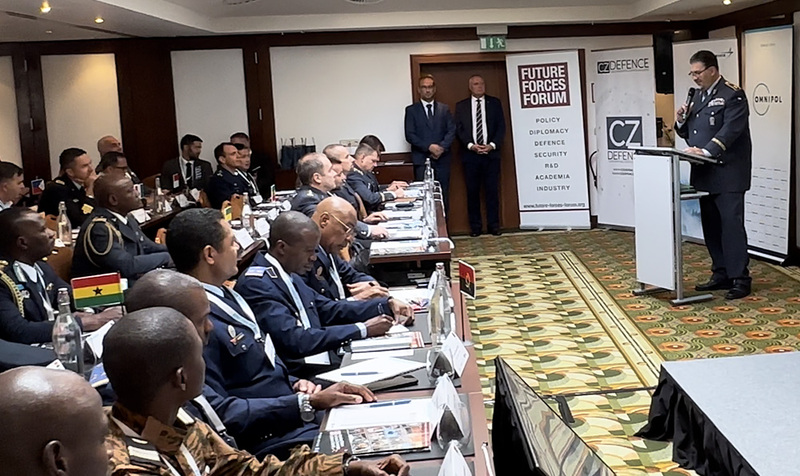 One of the key topics on the agenda is the shortage of pilots. The air forces of many countries are facing a shortfall in pilots, due to a number of factors, including the aging of the pilot population, the increasing complexity of aircraft, and the competition from the commercial airline industry.
The conference is also exploring ways to improve the efficiency and effectiveness of pilot training. This includes the use of new technologies, such as simulators and virtual reality, as well as the development of new training syllabuses. Another important topic is the recruitment of new pilots. The air forces need to find ways to attract more young people to the profession, and to make it more attractive to them.
The conference is being held over two days, and will also address industry engagement in training of future air force personnel, new trends in the use of simulation technologies and artificial intelligence elements in training systems or national views on challenges of modern air training.
"The Future Air Force Conference 2023 is an important opportunity to share ideas and best practices on how to address the challenges of pilot training," said Brigadier General Libor Štefánik, former Commander of the Czech Air Force and the conference Chairman.
The event is sponsored by a number of leading companies in the aerospace industry, including Aero, Lockheed Martin, Omnipol, SAAB, Bell Helicopters, Williams International, LOM Praha, DSA, and many others.
This is the third episode of the Future Air Force (FAF) Conference series. The fourth conference focusing on tactical training will take place in Prague during the FUTURE FORCES FORUM in October 2024.